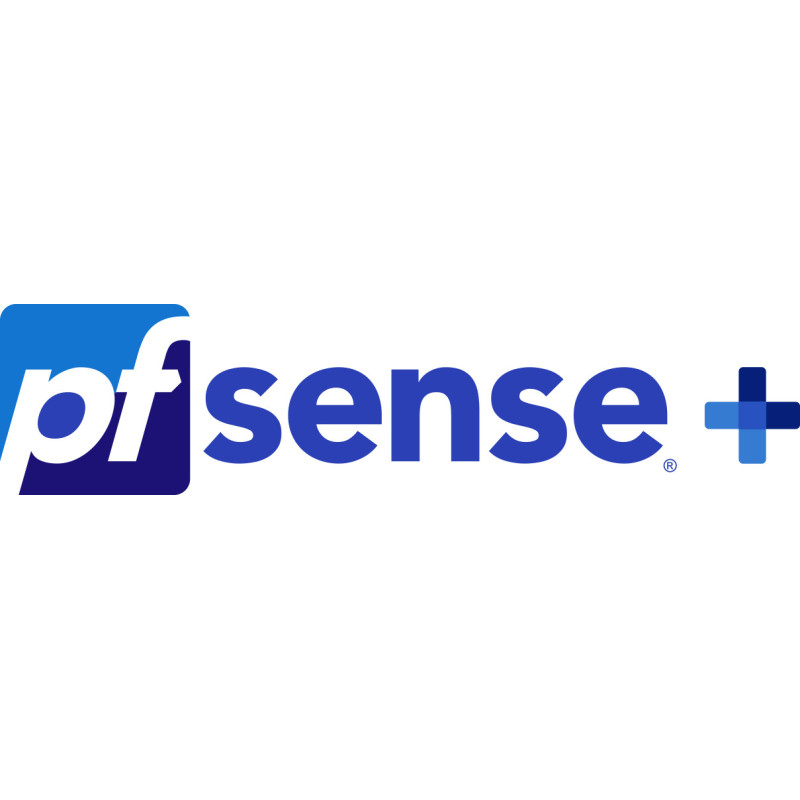  
PFSENSE+ SOFTWARE SUBSCRIPTION
SOFTWARE OVERVIEW
pfSense Plus® software is Netgate's commercial fork of the pfSense project. It is the world's leading open-source driven firewall, router, and VPN solution for network edge and cloud secure networking. Made possible by open-source technology. Made into a robust, reliable, and dependable product by Netgate.
pfSense Plus software provides the performance, flexibility, reliability and business assurance expected from leading secure networking applications:
Up to 10 Gbps performance
Flexible 3rd-party application options
Traditional management mechanisms
Proven reliability
Complete business assurance support
All at a fraction of the cost of proprietary alternatives, pfSense Plus software is the perfect answer. Popular pfSense Plus use cases include load balancing, traffic shaping, captive portal, UTM device, DNS/DHCP Server, IDS/IPS, transparency caching proxy, web content filtering, failover WAN, and much more. 
Additional information about pfSense Plus software features, performance, technology, and resources can be found here.
pfSense+ w/ TAC Lite price will increase to $129/yr in the future.
pfSense+ Evaluation Agreement licenses are available for non-commercial use only and laboratory testing/commercial evaluation. Business usage, production usage, MSP/CSP usage, etc requires a commercial pfSense+ license subject to the EULA.

 

Call

 

for volume and OEM inquiries.
Commercial license for one instance on a white box/DIY, or Virtual Machine. Cloud images are licensed directly on

 

AWS

 

or

 

Azure

 

marketplaces. Private AWS/Azure offers and OEM licenses are available -

 

please inquire.
Commercial license for one instance on a white box/DIY, Virtual Machine, or upgraded support for Netgate appliances with pfSense Plus.
TAC Lite Is included with Netgate appliances with pfSense Plus for life of the product. See our

 

Lifecycle page

 

for details on lifetime.
We will offer our best effort assistance to get your pfSense Plus instance connected to the Internet and one client on the same network online.
All prices are in US Dollars, taxes are not included.
COMMERCIAL USE
PFSENSE PLUS ANNUAL SOFTWARE SUBSCRIPTION (COMMERCIAL USE)



ALL TAC SUPPORT LEVELS INCLUDE:
TAC LITE ALSO INCLUDES:
TAC PRO ALSO INCLUDES:
TAC ENTERPRISE ALSO INCLUDES:
NON-COMMERCIAL USE
PFSENSE PLUS LAB (EVALUATION USE)
No customer reviews for the moment.
Customers who bought this product also bought: